Welcome to Third Coast Martial Arts * TCMAF, Inc.
8127 Mesa Dr Austin, TX 78759 * (512)302-5425
Board Breaking March 30 @ 5:30pm. Registration required
Third Coast Martial Arts is a family-oriented year round school specializing in Tae Kwon Do and other self-defense techniques. We offer a variety of class times and camps to meet the needs of the entire family. Sign up for a free class today! Head Instructors undergo an extensive, fingerprint-based national criminal history background check.
Board Breaking!
Board Breaking Seminar! Thursday, March 30. 5:30pm - 6:30pm. No uniforms required. Don't miss out on this exciting seminar for all ages - all belt levels. Introduction to board breaking for first timers, and more advanced breaking for those who attended the last seminar. Maximum of 20 students. Online payment required at the time of sign up. Cost:$20 each (includes seminar & 2 boards). Copy/Paste the link below to register.
http://www.signupgenius.com/go/10c084ea5a82baaf94-board1
Dragon Programs (Ages 4-6 yrs)
Third Coast offers a Lil' Dragons program for Ages 4-6 years. Lil' Dragon classes meet Wednesdays and/or Thursdays at 3:40pm-4:10pm. Next session runs March 22 - May 25, 2017. Click on "programs tab" for more information.
After School Pick Up. Now enrolling for Fall 2017
Third Coast picks up at Hill, Davis, and Murchison. Pickup is offered as a service to parents & available for martial arts students only. Click on programs tab above to register. We are not currently offering pickup, but will resume in the fall 2017
Personal Training
Third Coast Personal Training can help you reach your fitness goals regardless of your fitness level or age. Personal Training programs include: rehabilitation from varying types of surgeries, treatment for debilitating effects of osteoporosis, weight training, flexibility training, specialized programs for teens, adults and mature adults.
Yoga
Yoga for men & women meets Thursdays 7:10pm and Fridays 11:00am. Call Yvonne (512) 426-8592 for more information.
Try a Free Introductory Class
Reservations Required
Saturdays at 10:50am. (No class April 1 or April 15)
Ages 4 to adult. Click on the link to register: http://thirdcoastmartialarts.com/registration.php

Martial Arts for Kids
Kids who study martial arts were found to perform better in math, be more attentive, have better social skills, and have an easier time focusing in class than those that didn't. Taking up some form of martial art was even found to help children mitigate the symptoms of ADD/ADHD, and allow them to perform and behave better at school and at home. Some parents are concerned that teaching kids martial arts may make them violent, but the reverse is actually true. Studies on disadvantaged children from violent homes found that some form of training actually made them less violent than their peers from similar circumstances.
TCMA's school philosophy blends tradition, hard work, commitment and discipline with a sense of fun, humor and community. Our student creed and daily affirmations place friendship and self-improvement over competition. We emphasize that every student should try their best and be supportive of others
Third Coast Black Belts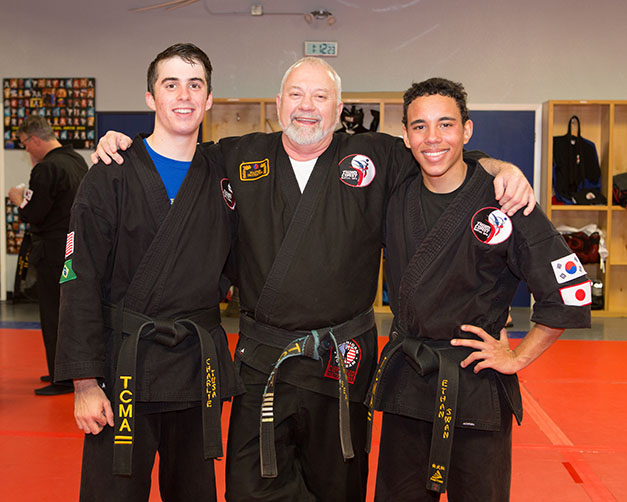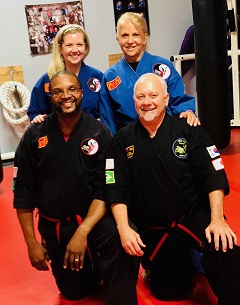 AFTER SCHOOL PICKUP
Hill Elementary
Davis Elementary
Murchison Middle School
TEST DATES
Full white uniforms are required for pre-test and belt testing.
Saturday, April 1 Purple & Below @ 11:30am
Tuesday (Pretest), April 25 Blue & Above
Saturday, May 6 Blue & Above
Friday, May 19 Blue & Below
Friday, Aug 4 Blue & Below
Friday, Sept 29 Blue & Below
Saturday,November 18 Blue & Below
Class Attire
Third Coast T-shirts & MMA shorts are allowed in all classes, except Tuesday 5:45pm.
What our students & parents are saying:
I am so happy we found TCMA. Taking Tae Kwon Do at the school has had such a positive impact on our family. You do such a wonderful job of creating a supportive and constructive environment. It makes all the difference. I'm looking forward to continuing the journey... TCMA Parent and Student
I just wanted to send a quick note to thank you. Mainly for what you have done in such a short time for our child's self-esteem and pride. TCMA Parent
My gratitude and heartfelt thanks to you both for being a part of creating the history of our son's life, the foundation upon which I'm sure he will build for years to come, and an environment of love and acceptance. TCMA Parent


Custom Web Design
All content, is Copyright © GraphicsForge 1998-2017 and may not be used in part or in whole without our written permission.